Vitafoods Asia 2017
5 – 6 September 2017 | Conference | Singapore
Vitafoods Asia, is the only event dedicated to the nutraceutical, functional food and beverages, and dietary supplement industries in Asia. This year, the conference programme differs from its usual format, as it will instead be divided into two segments: high-level Masterclasses and a Digestive Health and Microbiome Summit.
The Vitafoods Asia Conference 2017 will present an impressive panel of global industry experts from countries such as Australia, Germany, Sweden, Thailand, The Netherlands, and US, across various segments and job functions. Speakers confirmed to date comprise senior industry figures, leading academics of renowned institutes, and representatives from distinguished companies and industry associations.
Organisations presenting at the event include Euromonitor, Japanese Society of Anti-Ageing Nutrition, Lifesciences Asia Pacific Network (LAN), National University of Singapore, National Yang-Ming University, Newcastle University International Singapore, Singapore Institute for Clinical Sciences and Clinical Nutrition Research Centre at A*STAR, and the U.S. Food and Drug Administration.
Event venue: Sands Expo and Convention Centre at Marina Bay Sands
Organiser: Informa
Tel: +44 (0)20 7017 5803
Email: Maria Sidiropoulou - maria.sidiropoulou@informa.com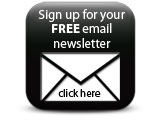 Companies