Nutroganics announces addition of Keith Frankel to company's advisory board
Nutroganics acquires and grows revenue-generating businesses operating in the healthy lifestyle marketplace and seeks to capitalise on synergies from manufacturing through distribution
Nutroganics has announced that Keith Frankel has joined the company's advisory board.
Mr Frankel is a well-known executive and investor in the nutrition industry. He founded Vitaquest which he has grown to be a $300m contract manufacturer and distributor of nutraceuticals and nutritional supplements.
He also serves as President of Celmark International and is on the Executive Board of Mid Ocean Partners, a private investment firm that specialises in middle market investments in the United States.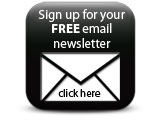 David Sackler, Nutroganics' President & CEO, said: 'We are thrilled that Keith has agreed to join our advisory board. He brings enormous industry credibility and relationships to Nutroganics. We look forward to working with him as he helps Nutroganics become a larger, more successful company.'
Companies