20th FloraGLO Lutein anniversary congress: latest science opens up new applications for lutein
DSM Nutritional Products and Kemin Industries are hosting the 20th FloraGLO Lutein Anniversary Congress on Thursday 2nd June in Lisbon
DSM Nutritional Products and Kemin Industries are hosting the 20th FloraGLO Lutein Anniversary Congress on Thursday 2nd June in Lisbon, bringing together the world's leading experts on lutein and zeaxanthin to present revolutionary new research on visual performance and brain function.
Typically lutein and zeaxanthin supplements have been aimed at older consumers suffering from age-related macular degeneration (AMD), however new research demonstrates a positive effect on blue light filtration and glare resistance. These findings create a whole new market to target healthy individuals and younger generations.
Manufactured by Kemin and formulated by DSM, FloraGLO Lutein is a naturally-sourced, unesterified lutein. The introduction of FloraGLO Lutein to the global marketplace 20 years ago created a whole new product category, providing the foundation for the development and advancement of lutein for human eye health.
Pedro Vieira, Vice-President, Human Nutrition and Health division of Kemin, stated: "The impact of FloraGLO Lutein on eye health over the last two decades has been significant, as demonstrated by this global event. Today's Congress is not only an opportunity to highlight new science, but also to facilitate wider discussions that will shape future developments."
The damaging effects of blue light on the eyes and the benefits of lutein and zeaxanthin in combating this growing health concern are to be a particular focus at the congress, with both Stuart P. Richer, OD, MS, Ph.D., FAAO, and Billy R. Hammond Jr., Ph.D. presenting on the topic.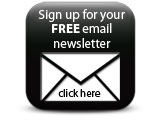 "FloraGLO Lutein is the most clinically researched lutein brand in the world. The recent scientific findings allow us to offer FloraGLO Lutein to wider audiences than ever before. This is testimony to the ongoing success of both the product and our partnership with Kemin," adds Gareth Barker, Human Health & Nutrition Vice President, DSM.
Featured Companies
See also