3DX-Bilberry: the new standard of bilberry extract
3DX-Bilberry is the most qualified bilberry anthocyanin extract of Northern EU origin produced by a new innovative extraction technology and verified by U-HPLC-qTOF fingerprint
The vast wild forest of Northern Europe is the beginning of the new wild bilberry (Vaccinium myrtillus) extract created by Asiros.
3DX-Bilberry is the new standard of bilberry extract for the global market.
3DX-Bilberry exclusively uses bilberries originating from the EU and is the only bilberry extract verified by U-HPLC-qTOF fingerprint.
The analysing technology applied by Asiros reaches far beyond the standard DNA fingerprint and ordinary HPLC currently used by the industry.
Asiros routinely uses ultra-high pressure HPLC coupled mass spectrometry, called U-HPLC-qTOF analysis, to ensure that both raw material and end product is valid on a molecular level.
Combined with the software designed to meet the challenges of qualitative flux analysis the U-HPLC-qTOF instrument easily finds targeted secondary metabolites and displays results using advanced pathway visualisation software.
By doing this, it is possible to confirm the profile of the high-quality raw material; only wild bilberries (Vaccinium myrtillus) have the required and specific fingerprint and a natural potency. And only wild EU-origin bilberries are used as the raw material for the new 3DX-Bilberry extract created by Asiros.
Asiros is a world leading biotech company with regard to discovery and development of innovative natural bioactive ingredients that are manufactured at Asiros' highly advanced Danish production facility.
Because Asiros controls the whole process chain from innovation to packaged powder, the highest quality and innovative level can be guaranteed.
3DX-Bilberry from Asiros is the only bilberry extract verified by U-HPLC-qTOF fingerprint, processed by advanced extraction technology in Denmark, standardised to the European Pharmacopoeia 8.0 and made from 100% EU origin wild bilberries.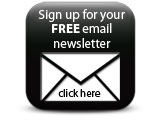 3DX-Bilberry matches up to the best bilberry extracts in the market and can be applied in any current consumer product, effortlessly exchanging other bilberry brands at competitive prices.
Companies