ADM brings extended applications capabilities and extensive ingredients portfolio to FiE 2015
Company will present its expanded range of innovative ingredients to enhance taste, texture, nutrition and functionality
ADM will present its expanded range of innovative ingredients to enhance taste, texture, nutrition and functionality at Food ingredients Europe (FiE) 2015.
With its acquisition of WILD Flavors last year, ADM has been growing its portfolio to better serve customers' needs for innovative products and solutions. The result is a food business partner with global reach and the capabilities to offer complete food and flavour solutions – a partner dedicated to feeding your food business.
Joining ADM on the stand will be Olenex, ADM's joint venture with Wilmar International for oils and fats, and Société Industrielle des Oléagineux (SIO), ADM's subsidiary for specialty oils. The group will also highlight relevant consumer and market trends, with a particular focus on sustainability.
ADM's stand, 6P19, will showcase the combined strength and reach of these three companies, and customers will be able to learn about the team's capabilities to serve customers on-trend ingredient solutions for innovative product development.
Visitors will be able to sample a variety of prototype food and beverage concepts that showcase the broad applications and formulation expertise that is available to customers by partnering with ADM. This includes frozen desserts and pH neutral beverages using CLARISOY, an isolated soya protein that is well-suited to use in a growing number of applications, including fortified beverages and sports recovery drinks. Also on display are cereal bars featuring the Textura range of customised protein crisps, which answer consumer demand for convenience foods.
In addition, ADM will present chicken hot dogs with Arcon S, the latest extension of Arcon functional soya protein concentrates, as well as WILD flavours, colourings and salt-reduction technology. With a neutral flavour profile, Arcon S has great versatility; it is suitable for use in a variety of meat applications, including ground meats and sausage products, and in snack foods.
For those with a sweet tooth, chocolate samples using ADM's lecithin will be available; fluid soya lecithin promotes even blending, reduces hardening and improves food texture.
ADM's WILD Flavors & Specialty Ingredients group will also showcase its portfolio of functional proteins and natural ingredients. This includes Novatol, a natural source of vitamin E, used by the body to protect cells from oxidative stress, as well as Decanox, a range of antioxidants that are commonly used in food applications. ADM's experts will also present Novasoy soya isoflavone concentrate, which is often used in food supplements targeting women, and Novaxan xanthan gum, which can help thicken and stabilise an extensive array of food products.
Alongside these exciting product concepts, sustainability will be a key focus. Delegates will be able to join a seminar on Olenex's commitment to sustainability and a transparent palm oil supply chain. The event will take place at 16:30 CET on 1 December and will be presented by Daphne Hameeteman, Sustainability Manager. Olenex recently implemented a policy to eliminate deforestation from its global palm oil supply chain, and only sources palm oil, palm kernel oil and their derivatives from suppliers which are committed to the protection of High Carbon Stock (HCS) forests or High Conservation Value (HCV) forests.
At FiE, Olenex will feature its extensive range of blended and packed specialty oils and fats for bakery and confectionery applications, including cocoa butter equivalents and filling fats. Cocoa butter equivalents offer similar properties and crystallisation characteristics to cocoa butter, while being considerably more cost-effective.
ADM's French-based subsidiary, SIO will present its range of high-melt flaked vegetable fats and specialty oils. Owing to their high melting point, the flaked fats can be used as alternatives to microcrystalline waxes in a range of food applications.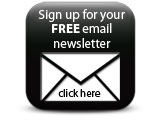 Visit stand 6P19 to speak with technical experts and learn about how ADM's people and portfolio can help 'feed your food business.'
Companies