ADM feeds your food business
ADM's technical experts will highlight new additions to the existing comprehensive ingredient portfolio for meat and meals applications
ADM (stand E58) will present its extensive capabilities in developing appealing meat and meal products in line with the latest consumer trends at IFFA (International Fleisch und Fleischwirtschaft Ausstellung) 2016.
Designed to enhance taste, texture, functionality and nutrition, ADM brings a diverse ingredient portfolio for meat, meals and vegetarian applications. The stand theme will focus on ADM's range of solutions to satisfy demand for nutritious and natural products as well as health and well-being, all without compromising on flavour and mouthfeel.
ADM's technical experts will highlight new additions to the existing comprehensive ingredient portfolio for meat and meals applications. These include a selection of specialty flavours, colours and extracts that work alongside ADM's range of textured and functional soya proteins, ingredients for gluten-free applications, ancient grains and edible beans.
Customer-focused, convenient and value-added solutions include high protein and high fibre ingredients from soy, sodium reduction technologies, carmine alternatives, ready-to-use sauce concepts and other options for vegetarian, vegan and flexitarian lifestyles. All these products are available as non-GM, Kosher and Halal-certified.
A major attraction will be industry renowned chef, Ben Van Beurten, who will join the ADM team on stand to prepare a range of gourmet meat dishes for visitors to enjoy. The samples will feature a variety of ingredients from the company's comprehensive portfolio.
ADM will also be hosting a number of seminars to showcase its expertise and capabilities for a range of 'hot topics' in the meat industry. For more information, contact iffa2016@adm.com. Customers are invited to visit the stand to discuss specific formulation challenges following the presentations.
The ADM team looks forward to welcoming visitors to stand E58 in Hall 4 to explore how its people and product portfolio can meet customers' needs.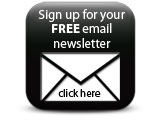 Companies