ADM launches SUPERB soy protein fibre for high quality meat nutrition at IFFA 2016
SUPERB is suitable for use in many meat-based applications, such as ground meat systems, emulsified meats and whole-muscle meat products
ADM announces the EMEA launch of SUPERB, a functional soy protein fibre developed to boost the protein and fibre content, control moisture retention and improve texture in meat products.
Derived from the cell walls of the soy bean seed (cotyledon), SUPERB consists of a matrix of protein and insoluble fibre, which offers increased water binding capabilities to manage moisture within food systems. This enhances strength and flexibility, maintains texture and reduces cooking time.
Thanks to a minimum of 40% fibre and 30% protein content, SUPERB offers nutritional benefits that are relevant to today's consumers.
SUPERB, to be introduced at IFFA 2016, is suitable for use in many meat-based applications, such as ground meat systems, emulsified meats and whole-muscle meat products. The ingredient is a fine powder that hydrates quickly and is easy to incorporate into meat product systems. Functionally, ADM's new ingredient helps to optimise processing yields by binding water, and maintains flavour and juiciness through water retention and reduced water release.
'The addition of SUPERB to our current fibre and protein ingredient portfolios positions ADM as a one-stop-shop with added solutions for a range of customer needs, enabling food manufacturers to develop innovative, effective and nutritious meat products,' says Tim Symons, Sales Director Meats and Meals, EMEA, at ADM. 'SUPERB not only taps into the trend for added high quality protein and fibre, but its superior water binding properties also help manufacturers improve the quality of their products.'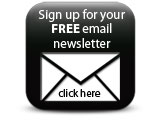 To learn how SUPERB can meet your needs, visit the ADM team at IFFA on stand E58 in Hall 4 or through our customer seminars during the exhibition by registering at adm.com/iffa.
Companies