ADM leverages capabilities to deliver natural carmine alternatives for meat products, meat analogues and ready meals applications
The colourings are available in a number of different shades and can be tailored to meet specific customer needs
Archer Daniels Midland Company recently showcased its carmine alternative colours for meat products, meat analogues and ready meal applications at IFFA 2016.
Colour is considered a key component in meat products and carmine has long been the preferred choice, thanks to its ability to confer fresh, visual appeal to these foods.
Based on vegetable concentrates, the naturally red hues of ADM's carmine alternative colours deliver the same desired meat colour without impacting mouthfeel or texture. ADM's carmine alternative colours represent reliable and cost-effective solutions, as vegetable sources such as red beetroot can benefit from significantly less price volatility.
Developed using ADM's 'Colors from Natural Sources' and 'Coloring Foodstuff from Nature' products, the colourings are available in a number of different shades and can be tailored to meet customers' unique colour needs. They enable food manufacturers to deliver natural and high-quality solutions, some of which can be marketed as vegan and vegetarian certified.
'As food manufacturers have to declare the presence of colour additives on product labels, there is an increased demand for formulations containing naturally derived colourings. Our range of carmine alternatives respond to these very important labelling considerations. The solutions also satisfy Halal and Kosher requirements, opening up new opportunities to market in Africa and the Middle East, among others,' says Tim Symons, ADM sales director for meats and meals.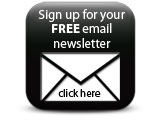 ADM's complete range of ingredients, including high-quality vegetable proteins and fibres, flavour enhancers and natural colours, enables food manufacturers to custom formulate nutritious, great-tasting and appealing meat products, meat analogues, meals and sauces.
Companies