ADM showcases Arcon range of soy proteins at MFC 2015
The Arcon range can easily be incorporated into various meat and ready-meal applications
ADM will highlight its Arcon range of functional soy proteins, a growing portfolio of high quality functional soy protein concentrates that can deliver nutritional, economical and functional benefits in a variety of meat and fish products.
Complementing ADM's attendance at MFC, Technical Manager Roland Snel will lead a discussion on practical applications of vegetable proteins on 21 May at 13:45 in the main lecture room.
Visitors to the stand can learn how ADM's Arcon range can easily be incorporated into various meat and ready-meal applications, as well as which product is best suited for each application.
For injected and marinated formulations, ADM's Arcon SM provides moisture retention, improves sliceability and reduces shrinkage, allowing products such as cooked, boneless ham or seasoned chicken breasts to retain their texture. Meanwhile, ADM's Arcon F can be added to canned and sterilised products, such as luncheon meat, to reduce jelly separation, aid structure and improve nutrient content.
ADM's Arcon T crumble is ideal for minced meat applications, with a meat-like texture that promotes moisture and fat retention while maintaining excellent mouthfeel; while Arcon FS is capable of binding water and fats into emulsified meat systems such as frankfurters, mortadella and luncheon meat. Last, Arcon SL improves the texture of dried, fermented sausages without affecting the ripening or drying phases; and Arcon SJ provides excellent fat-binding properties in kebab meat.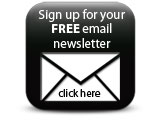 ADM's soy protein concentrates can help manufacturers meet demand for convenient, economical food products that continue to meet consumers' expectations of quality.
Companies