ADM's WILD Flavors and Specialty Ingredients at Gulfood 2015
Combining the expertise of ADM and WILD Flavors to highlight functional proteins and natural ingredients
ADM's WILD Flavors and Specialty Ingredients group (WFSI) will highlight its innovative, value-added ingredients at this year's Gulfood Manufacturing show in Dubai (Stand S3-C28).
Highlights include ADM's range of functional proteins, as well as natural flavourings, colours and extracts from the WILD Flavors group. Experts from the new combined business unit will be on hand to present ingredients that address taste, texture, nutrition and functionality in the meat, beverage, snacks, confectionery, baked goods and cereal sectors, and that meet key market trends, such as healthy ingredients, sustainability, clean labelling and a reduced sugar and salt diets.
Gulfood Manufacturing 2015, taking place 27-29 October in Dubai, will be the first regional event where ADM and WILD Flavors will jointly participate, showing customers how they are truly 'better together.' Visitors to the stand will be able to speak with experts from the combined group to understand how they can benefit from this exciting collaboration, which combines ADM's global ingredients supply chain with WILD's expertise in flavours and colours to address market trends and consumer needs.
Manufacturers looking to formulate healthy snacks and baked goods will be able to learn about ADM's popular range of Textura protein crisps, a great source of high-quality protein, fibre and whole grains, which can be customised for the development of products with specific nutritional profiles, or to add exotic flavours, vibrant colours and interesting textures.
Visitors to the stand will be able to try a snack bar that combines WILD's expertise in product development with ADM's high quality proteins, creating a healthy, protein-filled vegan snack. The layered bar, enrobed in decadent dark chocolate, includes cereals, fruit, traditional soy proteins and Textura soy crisps to provide a fresh fruity taste, an enjoyable crunch and a pleasant mouthfeel.
Beverage manufacturers visiting the stand will be able to learn about innovative beverage ingredients and systems for use in carbonated soft drinks, functional still drinks, malt beverages and pH neutral beverages. Highlighted concepts include WILD Flavors' tropical flavours and colours from natural sources, as well as ADM's CLARISOY isolated soya protein range, for protein fortification in neutral-pH beverages, such as sports recovery and fortification beverages.
Meat and ready meal manufacturers can learn about ADM's Arcon range of functional soya proteins, including Arcon SG, Arcon ST and Arcon FS. This growing portfolio of high quality functional soya protein concentrates can deliver a number of nutritional, economical and functional benefits in a variety of meat products, including canned meats, minced meat and kebab meat.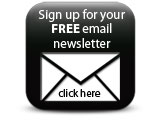 Also featured will be ADM's non-GMO rapeseed lecithins, which provide excellent emulsification properties in reduced fat and flavour-sensitive applications, as well as improved dispersibility of instant foods.
Companies