A cutting-edge innovation to boost oat exports
Fazer is adding a new chapter to the success story of Finnish oats by investing in further processing
Fazer has secured a license to a technology developed and patented by VTT Technical Research Centre of Finland. This technology will open up new opportunities for product groups in the dairy, dietary supplement, snacks and cosmetics industries. Thanks to this Finnish innovation, we are now able to extract new functional ingredients from oats, including oat beta-glucan, protein and oat oil.
Fazer's oat story brings the Finnish countryside and cutting edge technology together. 'Finland grows the best oats in the world and exports them to more than 20 countries. We wanted to increase the degree to which oats are processed and develop new products, particularly for food industry applications. We have invested in a process that allows us to separate valuable and sought-after ingredients — such as oat beta-glucan, protein and oat oil — from raw oats. We are talking about a significant new production line that increases the use and value of Finnish oats,' says Heli Arantola, Fazer's Senior Vice President responsible for strategy and business development in the Group's Mill & Mixes Business.
The process is based on a Finnish invention for which Fazer secured an exclusive licence from VTT with regard to Europe and Russia.
On the global scale, consumption of oats has been a growing trend, and oat products are in high demand particularly owing to oat's proven health effects. The EU has approved health claims related to the benefits of oats in terms of heart health, blood sugar, cholesterol content and digestive health.
'These new oat products can be used in, for example, functional foods, such as heart-healthy snack bars, biscuits, breads and dairy products. The need for protein, especially plant protein, is growing to a point where we can even talk about a protein boom with regard to some foodstuffs. Fazer's oat protein is a good solution for such products, as the protein yielded by oats is of a high nutritional quality,' says Arantola.
Fazer Mill & Mixes operates in the business-to-business market and has been exporting bakery solutions to the rest of the world successfully for more than a decade. Two years ago, Fazer opened its own oat mill in Lahti, where it is investing in the further processing of oat products.
In addition to the bakery sector, the new products will appeal to customers in the dairy, dietary supplement, snacks and cosmetics industries. Fazer has also formed close networks with Finnish universities, other institutes of higher education and research facilities.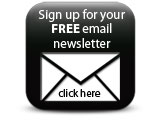 'We possess unique, cutting-edge knowledge, in addition to which we are investing in Finnish research and its commercialisation. This new technology enables the production of pure and safe components with no residues. The method developed by VTT combined with the world's best raw material is a true asset in these markets,' Arantola concludes.
Companies