A new alliance for Antarctic wildlife
Given the importance of krill to the Southern Ocean food web, it is critical that krill harvesting is done in the most sustainable way
WWF-Australia and the Norwegian krill fishing company, Aker BioMarine, have formed a new partnership to set higher standards for sustainability in the Southern Ocean and to ensure better protection for fragile Antarctic ecosystems.
The partnership was announced on the margins of the annual meeting of the Commission for the Conservation of Antarctic Marine Living Resources (CCAMLR), which is responsible for conserving wildlife and managing fisheries in the Southern Ocean.
In the area of the Southern Ocean where Aker BioMarine operates, the current krill catch represents less than half of one per cent of the total biomass of krill. However, given the importance of krill to the Southern Ocean food web, it is critical that krill harvesting is done in the most sustainable way.
'Krill is the lifeblood of the Southern Ocean because it supports large numbers of whales, seals, penguins and other Antarctic wildlife,' said Bob Zuur, Manager of WWF's Antarctic and Southern Ocean programme.
'And although krill is one of the most abundant species in the world, it is vital that harvesting of this important crustacean is done according to the highest standards of sustainability, recognising the future impacts of climate change.'
Aker BioMarine has already achieved several conservation achievements. Through its previous partnership with WWF-Norway, it became the first krill fishing operation to be awarded Marine Stewardship Council certification.
This year, the company, together with the Antarctic and Southern Ocean Coalition and WWF-Norway, also established a research fund for the Southern Ocean called the Antarctic Wildlife Research Fund. The new partnership will focus on
supporting the Antarctic Wildlife Research Fund to better understand any competition between fishing boats and penguins, seals and whales for the krill they eat
supporting the Fund to research the impacts of climate change on krill populations and the wildlife that depend on them
further reducing greenhouse gas emissions from Aker BioMarine's fishing vessels
seeking support from CCAMLR members to conduct a comprehensive krill survey in the Southern Ocean
encouraging other krill fishing operators to embrace sustainable methods and MSC certification.
'We in Aker BioMarine take our responsibility to sustainability very seriously. We are confident that by following the advice of the world's leading NGOs and scientists, as well as all the rules set by the international and national authorities, we can continue to operate in a highly sustainable manner,' said Matts Johansen, CEO of Aker BioMarine.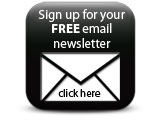 'Aker BioMarine has had a very fruitful partnership with WWF-Norway. Now we're taking another step closer to Antarctica through this partnership with WWF-Australia and WWF's Antarctic and Southern Ocean Initiative.'
Companies