A new corporate identity for Faravelli
The business has a new logo and website to promote its message "a new way of looking at the future, continuing to be oneself, with style"
The starting point was to look at the company logo. This involved a "soft" restyling in which traditional colours and shapes were maintained, while introducing new graphic and textual balances.
New to the logo was the addition of 'The Best Ingredient'. Its purpose to highlight that Faravelli not only distributes the best ingredients for the industry but has always been above all a strategic partner serving the customer.
In fact, Faravelli is the best "ingredient" for a successful business.
The new corporate identity is the protagonist of the creativity of the new multi-subject campaign. The background changes colour depending on the sector audience and the Faravelli brand is interpreted through funny slogans and visuals with an aim to give the new logo maximum visibility.
The new website is easy to navigate both from desktop and mobile, and uses an alternative format where images have greater importance. There is also a showcase feature where customers and suppliers can find accurate and precise information on the many activities that Faravelli carries out globally.
"Faravelli proposes itself with a new coordinated image, more innovative, coherent and international and looks confident in the future, while continuing to be itself," said Luca Benati, CEO.
"The new corporate identity was designed to give value to an exciting story that we have been living for more than 90 years, under one brand for a multicultural group made up of highly professional people, operating in every part of the world."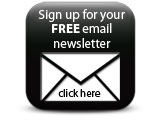 A complex task carried out thanks to the collaboration with Puzzle, a Milan based communications agency with more than 25 years of experience and Boken, which has been providing innovative IT services for more than 20 years.
Featured Companies