A second life for your filling line!
Hygienic upgrade for sensitive beverages by Claranor and I.C.E.
At Gulfood Manufacturing 2017, Claranor and I.C.E. will exhibit their innovative solution for beverage quality protection.
Claranor and I.C.E. have combined their strengths to offer a brand new quality control solution for high speed water and beverages filling lines.
Their goal is to protect the water quality throughout the production process: from the well to the package product.
I.C.E. provides turnkey projects ranging from well to filling inlet, CIP, services and audits; Claranor provides chemical-free cap and preform neck sterilisation solutions using pulsed light technology.
Monitoring water quality means protecting the brand!
Consumers in the EMEA market, as well as all over the world, are looking for healthier foods beverages.
This means low levels of sugar, no artificial colouring and clean label. These formulation constraints often affect more sensitive products, thereby increasing the need for packaging sterilisation and higher levels of hygiene throughout the production line.
This turnkey and sustainable solution is an easy and cost-efficient way to upgrade current filling lines.
The Claranor and I.C.E. partnership offers the opportunity for manufacturers to fill more sensitive products without the investment on a brand new line.
Claranor is a worldwide supplier of chemical-free solutions for online packaging sterilisation. Compact and chemical free, their solutions offer beverage producers efficient decontamination (up to 5 log reductions of B. Subtilis or A. brasiliensis) even for the fastest high-speed filling lines (up to 90,000 bph).
Thanks to their international experience within the beverage industry, more than 180 cap units have been installed worldwide for Claranor and 200 projects for I.C.E.
They are now both acknowledged by the most famous beverage companies in the world.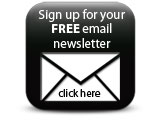 Furthermore, Claranor and I.C.E. solutions are sustainable. Claranor devices are water-free and chemical-free, I.C.E. is focused on water and energy yield, thus offering beverage producers a way to achieve their sustainability goals.
Companies