A sweet partnership
Ragus Pure Sugars celebrates 10 years with steam specialist
Leading importer and manufacturer of sugar products Ragus Pure Sugars is celebrating a decade of continued carbon reductions thanks to its partnership with a global steam specialist.
Prioritising environmental values, Ragus Pure Sugars invests in technology and processes that help to reduce water consumption in sugar manufacturing, while improving production and packaging efficiencies.
Since 2007, Ragus Pure Sugars has benefited from the support of Spirax Sarco's service and maintenance programme, which has enhanced the operational efficiency of its boilerhouse and steam distribution network.
During the last 10 years, energy costs have been reduced dramatically, while site safety has significantly improved.
Peter Eastick, Managing Director at Ragus Pure Sugars, said: "Our manufacturing facility produces hundreds of tonnes of sugar and syrups each day using steam, so we heavily depend on the reliability of our equipment."
"One of our main goals is to cut carbon emissions year-on-year, and we are strongly committed to sustainability – so it was always important for us to find a partner that could support our mission."
"We chose to invest in a Spirax Sarco service contract 10 years ago, which provides a whole host of benefits including 24/7 support, priority booking, discounted callout rates and peace of mind that the equipment is being maintained to the correct standard. Since then, we haven't looked back."
"During the last 10 years we've achieved significant cost savings and improved efficiency levels. We've also achieved shorter heat-up times, while Spirax's Supervisory Control System has helped to further enhance our monitoring and control. This would not have been possible without the continued support from Spirax Sarco's team of steam specialists."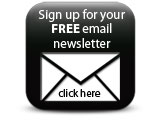 "Admittedly, steam is not our primary area of expertise, that's why we chose to invest in Spirax Sarco's services. As a business, we pride ourselves on building and securing long-term relationships and it's great to be celebrating our 10 year partnership with Spirax Sarco."
Companies