A unique showcase for the future of nutrition
Ingredients | Research | Regulatory
In November 2016, Health & Nutrition Week will make Frankfurt the hotspot of modern nutrition
With the support of Messe Frankfurt, UBM will organise a week-long festival around the topic of natural and healthy food ingredients.
Conscious nutrition nowadays is a huge trend in the United States, Europe and especially in Germany. Consumers are more and more conscious of what they eat and are looking for healthy, natural and functional foods, making it impossible to imagine German supermarkets without terms like free from, made with natural ingredients, vegan, etc.
In addition to expressing a personal lifestyle, foods offer solutions for common diseases such as diabetes, obesity, food intolerances and malnutrition later in life. Also, societal problems such as large-scale livestock farming can be reduced with the consumption of meat-substitute products.
UBM, the world's largest event organiser of food ingredients events, has announced that it will be hosting the Health & Nutrition Week in Frankfurt from 28 November to 2 December with the support of Messe Frankfurt. This week-long festival will feature a series of activities such as a 465+ strong exhibition, meetings, lectures, panel discussions and other events and will bring together the global health & nutrition community including world leading experts.
The focus of the Health & Nutrition Week is Health Ingredients Europe and Natural Ingredients, the world's most important gathering of those offering and in search of natural and health ingredients.
Topics of Health & Nutrition Week 2016 include
Health, nutrition and wellness
Organic products
Clean label/food labelling
Food science, research and development
Food safety and regulatory affairs
Food production and retail sales
Sports nutrition and science
Technology and future of the health and food industry
Food and finance.
Richard Joyce, UBM, notes: 'Health & Nutrition Week is a fantastic example for our mission to provide visitors and exhibitors with real value. Health & Nutrition Week will be a real highlight in the calendar of all health and nutrition professionals worldwide. Inspiration, information and networking outside of the normal event format - this festival will be a unique display for the future of nutrition.
Health & Nutrition Week begins on Monday 28 November with a pair of one day conferences on The Future of Nutrition, organised by UBM, and Innovation and Opportunity in Sports Nutrition, organised by the nutrition industry's leading news media NutraIngredients.com.
'We are delighted to help UBM kick-start Health & Nutrition week and give the industry an opportunity to learn and engage on the latest opportunities in the fast-growing sports nutrition category,' said Graham Twyford, Brand Director at NutraIngredients.com.
'Our diverse panel of expert speakers will make for an informative and lively conference with plenty of networking opportunities. Our conference associate ESSNA (European Specialist Sports Nutrition Alliance) will also add significant regulatory insight to proceedings,' he added.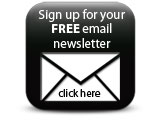 Grant Westbrook, Global Marketing Director, Mintel, added: 'We're excited about being UBM's Market Intelligence partner for Health and Nutrition Week. We look forward to discussing many of the top trends impacting this important area.'
Companies