Abattis Bioceuticals acquires cannabis producer Gabriola Green Farms
The Canadian biotech company is expanding further into the cannabis market with the agreement, which will see it develop legal cannabis extracts for cosmetics and other products
Abattis Bioceuticals Corp., the Canadian life sciences and biotechnology company, has acquired Gabriola Green Farms in a move to develop more legal cannabis extracts for use in cosmetics and a variety of other products.
Gabriola cultivates marijuana for medical use on Gabriola Island, a gulf island in the Strait of Georgia off the coast of British Columbia.
Through the acquisition, Abbatis has obtained a license to produce marijuana and hopes to create extracted cannabis products for a wide range of uses.
Rob Abenante, Abattis President and CEO, said: "This is one of the most significant steps our company has taken towards becoming a full service cannabis company."
"Our acquisition of Gabriola will round out our product offerings and complement our existing offerings in the cannabis products, technologies and services space."
Marijuana and hemp-based beauty has seen rapid growth in recent years, with product launches from brands including The Body Shop and the industry expected to be worth $31.4 billion by 2021, according to cannabis market research company Brightfield Corp.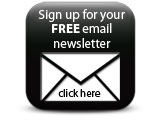 Founded in 1997, Abattis develops and licenses a range of natural health products, medicines, extractions and ingredients for the biologics, nutraceutical, bioceutical and cosmetic markets.
Companies