Acquisition of Soya International gives AAK a foothold in speciality lecithin
The vegetable oils and fats specialist has acquired a majority stake in the non-GMO soy and organic lecithin producer
L-R: AAK executives Marco Oomen, Sonny Arora and Alec van Veldhoven
Swedish-Danish company AAK has acquired a majority stake in UK-based Soya International. The investment paves the way for AAK to become a major supplier of speciality lecithin.
Lecithin is a natural emulsifier produced from vegetable oils such as soy, sunflower and rapeseed.
The acquired business will trade under the name AAK Soya International Ltd. The company, headquartered in Cheshire , near Manchester (UK) already supplies a comprehensive range of products, including non-GMO liquid lecithins, non-GMO powdered lecithins, organic lecithins and speciality lecithin solutions developed for chocolate, confectionery, bakery, dairy and infant nutrition applications.
Following the acquisition, there will be no change to current lecithin supply arrangements for existing customers. However, the new arrangement provides significant business opportunities for new and existing customers.
Global reach
AAK Soya International's products are available in more than 40 countries and the company's reach will now extend further thanks to AAK's global sales network. The company will continue to operate out of Manchester, UK.
For AAK's customers, meanwhile, the acquisition provides an opportunity to simplify operations by sourcing speciality lecithin ingredients alongside oils & fats from one trusted supplier.
Sonny Arora, co-founder of Soya International, will remain as Managing Director of AAK Soya International. He commented: "This acquisition is highly positive both for us and our existing customers. AAK shares our vision of achieving growth by focusing on key industry trends and we're excited to continue on this journey, driven by a new, dedicated leadership team."
Growing demand
There is a growing demand for non-GMO, sustainably produced lecithin ingredients in traditional markets like Europe with high growth in especially the US and Asia. AAK Soya International will be perfectly positioned to service this demand.
"Our ambition is to be one of the world's leading non-GMO lecithin suppliers, with a focus on value-adding speciality products. The establishment of AAK Soya International gives us a major foothold to do this and it's a perfect strategic fit with AAK's speciality oils & fats portfolio," said Marco Oomen, Global Business Director Chocolate & Confectionery Fats at AAK.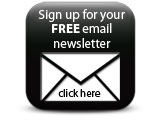 Alec van Veldhoven, Senior Director of AAK Soya International, added: "In the oils & fats sector, AAK is globally recognised as the Co-Development Company. We partner with our customers to find optimal solutions for their products and they appreciate this approach. Now we can also deliver this value proposition in the lecithin sector."
Companies