Actilight fibre gets EU health claim for glycaemic reduction by non-digestible carbohydrates
Digestion | Ingredients | Regulatory
Actilight is a non-digestible carbohydrate with a high fibre content
The European Commission officially approved a new health claim on 20 June that states that the consumption of foods and drinks containing non-digestible carbohydrates instead of sugars induces a lower blood glucose rise after their consumption compared with sugar-containing foods and drinks.
Non-digestible carbohydrates are neither digested nor absorbed in the small intestine. For the health claim to be applicable, the food and drinks should contain at least 30% less sugar compared with the reference product.
With this new health claim officially approved, food manufacturers using Actilight fibre to reduce the sugar content of their recipes can use health claims such as 'stabilises glycaemia' or 'regulates blood glucose.'
The health benefits of the usage of Actilight fibre (to partially or totally replace sugars) to reduce glycaemia has been demonstrated in two major clinical studies. These studies, published in peer-reviewed journals, demonstrate that recipes using FOS could lower the blood glucose rise compared with reference recipes. This effect was observed without any increase in blood insulin levels, which supports the health benefit (as recommended by EFSA).
It is possible to regulate blood glucose levels and reduce the glycaemic response by partially or fully replacing the glycaemic sugars in food. Dietary fibres such as Actilight FOS are very easy to use as sugar replacers in a wide range of recipes; they are very soluble, have similar rheological properties to sugar and also taste good.
They are about 30% as sweet as sugar with a similar organoleptic profile. They have a flavour enhancing effect on the aroma of finished products and mask the aftertaste of intense sweeteners.
To maintain the sensory properties and sweet taste of food, Tereos supplies a wide range of sweetening ingredients, including fibres, polyols and stevia extracts, as well as considerable expertise and know-how.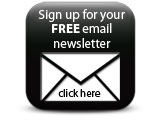 Actilight is a science-based health ingredient with consistent characteristics and reliable health benefits. It has been used in human nutrition, including infant formulae, for more than 20 years.
Actilight is a non-digestible carbohydrate with a high fibre content (95%). It is the most active prebiotic fibre. More than 200 studies have demonstrated clear health benefits.
Companies