Addivant's antioxidant series delivers performance improvement
Finance | Ingredients | Manufacturing
Addivant, a specialist in polymer additive technologies, has launched the ULTRANOX 800 series of antioxidants, which deliver major improvements in performance and cost savings for polypropylene (PP) compounders and recyclers
The company has introduced three grades — ULTRANOX 813, 815, and 817 — designed for applications that demand high-temperature storage stability, extreme process stability, enhanced colour stability and better cost efficiency.
"The ULTRANOX 800 series is a major step change improvement for PP compounders," said Ronald Becker, Market Development Manager for Addivant.
"These antioxidants offer the user the ability to customise their stabilisation systems in order to satisfy their unique stabilisation needs while reducing cost for the final compound."
The ULTRANOX 800 series is intended as an alternative to AO 225 and AO 215 types, both phenolic/phosphite blends, which are widely used in the stabilisation of PP compounds.
Compared with existing AOs, ULTRANOX 800 grades provide 20% better melt flow retention and cut discolouration in half. They can be used at 60% of the current loading levels of AO 225 and still maintain melt stability. This capability can result in typical antioxidant cost savings of 10%-50%.
ULTRANOX 815 provides improved melt and colour stability while ULTRANOX 817 offers another level of melt and colour stability.
Becker points out that for recyclers, the use of ULTRANOX 800 can improve the end product by increasing the stabilisation efficiency in a cost-effective fashion.
Regrind levels can be increased due to the increase in stabilisation offered by the ULTRANOX 800 series. This can also allow processors who recycle their regrind back into prime material a path to reducing their material cost without sacrificing the properties of the final product.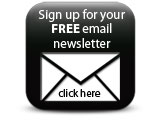 Addivant works closely with its customers to optimise the ULTRANOX 800 loading levels in PP compounds for a range of end-use applications.
Companies