Ageing population drives whey protein opportunity
People are living longer than ever before, and this is set to drive major growth in the sales of ingredients that are suitable for use in products that promote healthy ageing in seniors, notes Arla Foods Ingredients
According to Euromonitor, the UK, Germany, France and Italy each has a population of 11 million people aged 65 and older. In the US, the figure is 46 million, and the picture is similar in the major growth markets of South Korea, Russia, Argentina and Brazil. In 2015, Europe will have twice as many consumers aged 55–74 than young people aged 15–24: a trend that is mirrored elsewhere in the world.1
A major threat to the health of senior consumers is sarcopenia, the loss of muscle mass with advancing age. Common in elderly people, it occurs as seniors become less active and consume less dietary protein, which results in a reduction in lean body mass, impairing movement and increasing the risk of injury.
The recommended daily dietary intake is currently 0.8g of protein per kg of bodyweight; but, nearly 40% of people over the age of 70 do not achieve this.2 Furthermore, experts have recommended that this level should be even higher – between 1 and 1.5g per kg of bodyweight.3 In combination with the reduction in activity levels associated with ageing, the consequence of this shortfall in protein intake is that an estimated 15% of people aged 65 and 50% of people over 80 years will experience sarcopenia and its related physical limitations.3
It's a problem that is only likely to worsen as a result of the world's ageing population. Growing numbers of consumers will suffer from sarcopenia and its symptoms. In turn, this creates a significant commercial opportunity to develop convenient, tasty and healthy food and drink products that help seniors get more high quality protein into their diet and prevent or even reverse sarcopenia.
The secret to success in this market is to create products that don't make senior consumers feel like they are elderly. They don't consider themselves to be 'old' and see no reason why they can't continue to live a full and active life. However, they also understand that they are not as young as they were, and that they need to ensure they eat well to stay fit and healthy.
Because they usually eat smaller portions, and less frequently than younger people, older consumers tend to value highly nutritious products in small portion sizes. However, it's important not to overplay that a product is aimed at seniors. Instead, companies should focus on the benefits of the product.
Arla Foods Ingredients offers a wide range of whey protein-based ingredients that promote healthy ageing. Nutrilac Ageless, for example, is an innovative whey protein and calcium ingredient formulation that can be used by dairy companies to create yoghurts and desserts for seniors who are keen to stay healthy and active.
Nutrilac Ageless will really resonate with shoppers of advancing years because it offers them more of the key nutrients they really need in a product type and format — yoghurt — that they already enjoy eating. Other whey protein ingredients are also available to create beverages and snacks that will appeal to older people because they taste good while giving them a much-needed dose of high quality protein.
For more severe protein malnutrition, Arla Foods Ingredients offers Lacprodan DI-7017, a whey protein concentrate composed of specially selected protein fractions. It delivers all the superior nutritional benefits of whey protein but offers unique heat stability compared with standard whey proteins. This makes it possible to produce a UHT drink at a neutral pH, based exclusively on whey as the protein source. This is very well suited for nutritional sip feed supplements for consumption by elderly patients in clinical environments.
The benefits of whey protein are well documented. It is more rapidly absorbed by the body compared with other protein sources and is known to increase muscle protein synthesis after exercise in both young and older people. Whey also offers a better nutritional amino acid profile than other major proteins and is particularly rich in leucine, which initiates muscle protein synthesis. As compliance with the protein RDA is low, especially among the over-70s, choosing a protein that is a rich source of amino acids is very important.
In short, whey protein offers a unique package of benefits makes it the perfect solution for creating products that offer healthy ageing benefits and address the problem of protein malnutrition and sarcopenia.
References
1. R. Horton (Ed.), 'Global Burden of Disease Study 2010,' Lancet (13 December 2012): www.thelancet.com/global-burden-of-disease.
2. L.A. Burton and D. Sumukadas, 'Optimal Management of Sarcopenia,' Clin. Interv. Aging 5, 217–228 (2010).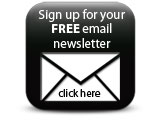 3. D. Paddon-Jones and H. Leidy, 'Dietary Protein and Muscle in Older Persons,' Curr. Opin. Clin. Nutr. Metab. Care 17(1), 5–11 (2014).
Companies