Agropur to manufacture and distribute SlimBiome in North America
Deal with OptiBiotix will see the weight management ingredient expand in the US, Canada and Mexico
Agropur, the dairy cooperative based in Quebec, has agreed to manufacture and distribute SlimBiome, the weight management technology by OptiBiotix Health. The agreement targets the US, Canada and Mexico.
"This is an exciting collaboration that will extend the commercial opportunity for SlimBiome with an established partner that has extensive reach to companies using high-value functional ingredients into their food applications," said Dr Fred Narbel, Managing Director of Optibiotix's prebiotics division.
OptiBiotix specialises in developing compounds to tackle obesity, diabetes and high cholesterol.
Agropur employs 8,800 people and recorded sales of $6.7 billion in 2018. The company processes more than 6.2 billion litres of milk per year at its 39 plants across North America and boasts an impressive portfolio of brands and products including Natrel, OKA, Iögo, BiPRO, Agropur Grand Cheddar, Olympic, Farmers, Island Farms, Québon, ISO Chill and Crino.
Commenting on the partnership with Agropur, Narbel said: "It provides OptiBiotix market access in North America, with the benefit of a de-risked supply chain by adding the manufacturing process. We look forward to seeing the interest grow in SlimBiome from partners worldwide."
SlimBiome is a patented ingredient developed to aid weight loss. The product contains a blend of non-digestible prebiotics and dietary fibres to create a longer-lasting feeling of fullness.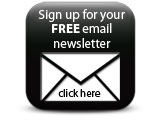 It can be incorporated into a wide range of applications including human nutrition comprising of food and beverages, dairy, dietary supplements and sports nutrition with the exception of extruded product in cereal particulates.
Companies