Aleph Farms completes $105m funding round
The company plans to use the funds to scale up manufacturing and grow operations internationally ahead of an initial market launch in 2022
Aleph Farms, a protein alternative company which grows steaks directly from non-genetically modified animal cells, has announced the completion of a $105m Series B funding round. The funding round was led by the Growth Fund of L Catterton and DisruptAD.
It also saw participation from Skyviews Life Science, as well as a consortium of leading global food and meat companies including Thai Union, BRF, and CJ CheilJedang. Additionally, existing investors, including VisVires New Protein, Strauss Group, Cargill, Peregrine Ventures, and CPT Capital, participated in the funding round. The round raises the company's total investment to more than $118m.
The company plans to use the funds to execute plans for large scale global commercialisation and portfolio expansion. Near-term milestones include scaling-up manufacturing, growing operations internationally, and expanding its product lines and technology platform ahead of Aleph Farms' initial market launch in 2022. The company is currently working with regulatory agencies on its plans for market entry.
As a strategic partner to DisruptAD, Aleph Farms will evaluate the establishment of a manufacturing facility in Abu Dhabi to supply its cultivated meat products across the UAE and the broader GCC region.
"We are thrilled to grow our relationships with existing partners, and welcome select new investors in this funding round," said Didier Toubia, Co-Founder and CEO of Aleph Farms.
Michael Farello, a Managing Partner at L Catterton's Growth Fund, said, "With cultivated whole-muscle cut steaks, an optimised platform for cost parity at scale, and a global partnership network with the world's largest meat producers, Aleph Farms has differentiated itself as the leading cultivated meat company poised to go to market."
Mansour AlMulla welcomed Aleph Farms on behalf of DisruptAD as its first Israel-based partner and said: "Our partnership with Aleph Farms underpins our long-term desire to accelerate the path for technology pioneers and change leaders that are building technologies of tomorrow."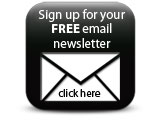 Mayank Singhal, speaking on behalf of DisruptAD, added "Our belief is that the future of food will be built around evolved consumer choices and a redressal of climate concerns, with Aleph playing a central role in shaping this agenda across global markets. We are delighted to partner with them."
Companies