Alessandro Maselli takes President and COO role at Catalent
Maselli previously served as Senior VP of Global Operations
Alessandro Maselli, new President and COO
Catalent has appointed Alessandro Maselli to President and COO, a new position within the company. Maselli was recruited internally from Senior VP of Global Operations and will continue to report to John Chiminski, Chair and CEO of Catalent.
"Catalent has enjoyed strong organic growth and integrated several strategic acquisitions since becoming a publicly traded company. We have now reached a stage where we can benefit from more executive team bandwidth to permit the necessary focus on both external opportunities and on operational excellence across our broad scope of businesses," said Chiminski.
"Alessandro will focus on the growth of our existing businesses, drive integration across our offerings, and meet customers' ever-expanding needs for improved drug development and supply, while I will focus on long-term strategic growth, exploring future transformational opportunities as well as building deeper partnerships with investors, customers, suppliers, and other external constituencies."
Effective immediately, Catalent's four Business Unit Presidents will report to Maselli, who will also oversee the functional leaders of global sales and marketing and global quality and regulatory affairs. Management of the daily operations at Catalent's network of facilities around the world will be fully integrated into the business units. The administrative functions, including Finance, Human Resources and Legal, will continue to report to Chiminski.
"I am honoured to be given this opportunity," said Maselli. "I am confident that we have everything we need to continue to win as we embark on this new chapter. We are expanding our global network, investing in growth-driving capabilities, and elevating our performance to help customers and patients around the world."
Prior to this appointment, Alessandro Maselli was Senior VP of Catalent's Global Operations. He joined Catalent in 2010 as Director of Operations at Catalent's pharmaceutical, nutritional, and cosmetics plant in Aprilia, Italy. In 2013, Maselli was appointed General Manager of Zydis operations at Catalent's facility in Swindon, UK, and in 2015 he became VP of Operations, Europe, for Catalent's Drug Delivery Solutions business unit.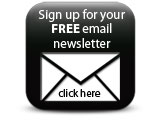 Prior to Catalent, Maselli held operational and business leadership roles at Alstom, SGS, and ABB, in roles spanning the automotive and transportation industries as well as consultancy services. Maselli began his career as an automation systems engineer in the food industry. A native of Italy, Maselli earned a master's degree in engineering from the University of Rome.
Companies