Alfa Chemistry launches microalgae powder services
The US company has obtained more than 75 patents in the breeding, cultivation, processing and extraction of microalgae, including Spirulina and astaxanthin
Alfa Chemistry has launched microalgae powder production services. Alfa is a high-tech company specialising in the cultivation of microalgae powder and the production of related natural extracts.
The US company has obtained more than 75 patents in the breeding, cultivation, processing and extraction of microalgae, serving customers in the feed, food, nutraceutical and pharmaceutical sectors. At present, the annual production capacity of Alfa Chemistry's microalgae and related natural extracts has exceeded 2,000 tonnes.
Alfa has committed to R&D and has selected approximately 450 microalgae strains with specially optimised characteristics to be highly productive. The company's major products include Nannochloropsis powder, Haematococcus pluvialis powder, Dunaliella salina powder, Schizochytrium powder, Spirulina powder, Chlorella powder, DHA, EPA, β-carotene and astaxanthin.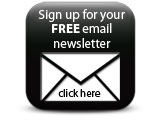 Microalgae are rich in nutrients, contain trace elements and various biologically active substances, and have the advantages of easy artificial propagation, fast growth and short breeding cycle. Microalgae has broad application prospects in energy and environmental protection, food industry, medical health, feed industry and cosmetics industry.
Companies