Algatechnologies exhibits AstaPure line of natural astaxanthin at Vitafoods
Visit stand L39 to discover the latest in microalgae-derived astaxanthin production
Algatechnologies (Stand L39) will highlight its all-natural AstaPure line of astaxanthin products at Vitafoods Europe.
All AstaPure products can be used in multiple forms of dietary supplements, cosmeceuticals and functional foods and beverages. One of the company's newest products, AstaPure 20% (astaxanthin in oleoresin form), offers a higher astaxanthin content than any other product on the market.
The advanced form allows dietary supplement producers to offer much smaller, more 'friendly' sized capsules without altering the desired astaxanthin level.
Algatechnologies is a leading manufacturer of natural astaxanthin derived from microalgae in a sustainable closed cultivation system that utilises natural sunlight.
Algatechnologies fully controls astaxanthin production and is able to track every batch throughout the supply chain. The company is committed to sustainability and overall traceability and transparency.
All Algatechnologies' products are manufactured using supercritical CO2 technology, obtaining astaxanthin in an oleoresin form with no solvent residues.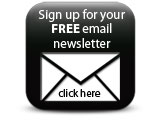 Algatechnologies is a member of NAXA (Natural Algae Astaxanthin Association). The company holds Kosher, Halal ISO 9001/2000, HACCP and GMP international accreditations (www.algatech.com).
Companies