Algatechnologies introduces whole-algae AstaPure natural astaxanthin
Algatechnologies (stand 186) will highlight its AstaPure 3% astaxanthin powder at Vitafoods Europe
This unique, whole-algae form of astaxanthin was developed in response to the growing demand for nature-like natural ingredients.
Astaxanthin powder, derived from Haematococcus pluvialis microalgae, is produced using a sustainable and patented closed-cultivation system energised by natural sunlight.
In addition, Algatechnologies offers Astapure beadlets and oleoresin, which are extracted by supercritical CO2 extraction technology that guarantees solvent-free products.
AstaPure products enable a clean label and can be used in multiple forms of supplements, cosmeceuticals and functional foods and beverages.
The manufacturing processes are highly controlled, preventing any contamination and ensuring compliance with the most rigorous global quality and safety standards.
Algatechnologies is a manufacturer and a supplier of innovative algae-based products.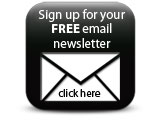 The company is located in Israel's Arava desert, an ecofriendly environment and an optimal location for algae cultivation, thanks to the stable climate conditions, clean air, water and intense sunlight throughout the year.
Companies