Allma enters the microalgae market with premium sun-grown Chlorella
Announces partnerships with two new customers in the food and beverage industry
A major new global player has entered the growing market for microalgae ingredients suitable for use in food, beverage and dietary supplement products.
Allma, based in Lisbon, Portugal, supplies natural, sun-grown Chlorella powder that is free from contaminants and rich in phytonutrients, proteins, vitamins and minerals.
The Chlorella is grown at the Algafarm production unit in Leiria, 100km north of Lisbon, in closed food-grade production systems, called photo-bioreactors. The photo-bioreactors are exposed to sunlight to encourage photosynthesis, mimicking the growth of microalgae as it occurs in nature. Sun-grown Chlorella is said to be exceptionally high in nutrients that develop naturally as a result of exposure to the sun. However, because Allma's Chlorella is grown in closed production systems, there is less risk of the contamination often associated with Chlorella produced in uncovered 'ponds' that are exposed to external elements.
The closed production systems at Algafarm also enable greater control over cultivation conditions, ensuring consistently high quality Chlorella. Using gentle spray-drying technology, the Chlorella is converted into a powder that is easy to use in a range of applications, including beverages, yoghurt, ice cream, cookies, snacks and dietary supplements – and many more. Chlorella can also add a natural green colour to foods that gives a product a distinct 'health halo'.
In the short-to-medium term, Allma will have the capacity to supply 100 tonnes a year of sun-grown Chlorella for the global market.
Our Chlorella is grown to be far superior in terms of nutrient content and purity
João Navalho, Director of Allma, said: 'The market for microalgae ingredients is very buoyant but most of what is available today is sold as a commodity with very little focus on quality. Our Chlorella breaks the mould in the sense that while it is produced in the high volumes the industry requires, it is grown to be far superior in terms of nutrient content and purity. Our entry into this market is a significant development because, for the first time, companies will be able to access the very best microalgae ingredients in the quantities they require, at competitive prices and produced in accordance with European food safety laws.'
He continued: 'Our mission is to take Chlorella to the next level in terms of its value as a food ingredient. We aim to be more than a company that sells Chlorella, but also a good partner that works closely with customers to find the perfect Chlorella solution for their products.'
Allma's Chlorella is of the species Chlorella vulgaris, which offers a rich, natural and 100% vegetable source of protein, including all nine of the essential amino acids. It also contains significant levels of Omega 3 and 6 oils, complex carbohydrates, phytonutrients including lutein, beta-carotene, chlorophyll and zeaxanthin, and a spectrum of vitamins and minerals that are essential for a healthy life. In particular, Chlorella is renowned for its detoxification and immune system- boosting properties.
All of Allma's Chlorella ingredients are manufactured sustainably in Portugal to HACCP food-grade standards. They are non-GMO and fully approved for use in foods by authorities worldwide, including in the EU.
The company has marked its entry into the ingredients market by announcing partnerships with two new customers in the food and beverage industry.
Allma will supply its Chlorella to Portuguese group Frulact, which supplies fruit-based ingredients to Blue Chip food companies globally and markets jams, beverages and smoothies. Frulact has collaborated with Allma to develop a 'bubble tea' containing tiny pearls of Chlorella that provide a burst of nutrition in every sip. Frulact is now seeking partners to take the concept to market as a consumer-ready product.
Meanwhile, Portugal-based frozen desserts company Santini is selling Chlorella-enriched sorbet in its chain of café-stores. Called Greenfest, the sorbet is made with pineapple, orange and lemon, plus 1.3% Chlorella powder, which gives the product a distinctive green colour. It has proved popular with customers, who bought 280 litres in an initial two-week trial.
Sofia Mendonça, Business Development Manager at Allma, said: 'We're delighted to announce these partnerships with Frulact and Santini, both of which are highly respected companies with a strong innovative streak.'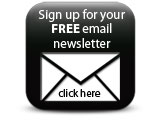 To showcase the potential of its Chlorella powder, Allma has also formed an application development partnership with Portuguese chef Vítor Sobral.
Companies