Alphaeon buys Physician Recommended Nutriceuticals (PRN) for US$55m
Adds omega-3 and related products for dry eye and macular degeneration to portfolio
Alphaeon, a Californian lifestyle healthcare company and subsidiary of equity firm Strathspey Crown Holdings, has acquired Physician Recommended Nutriceuticals (PRN) for US$55m.
Plymouth Meeting, PA, US-based PRN is a developer of specialist omega-3s and related nutraceutical products for dry eye and macular degeneration.
Robert Grant, Chief Executive of Alphaeon, said the deal 'brings together world renowned ophthalmologists and a premier physician recommended line of nutraceutical products that benefit patients'.
Over the past five years, PRN has achieved consistently high double-digit growth over several years, he said.
He added: 'We are very pleased to partner with such a quality organisation and leadership team and look forward to maintaining their stand-alone operation just outside Philadelphia. This acquisition brings significant customer synergies to both organisations and is ideally aligned to Alphaeon's mission to provide best-in-class wellness related products to patients.'
PRN CEO Ken Krieg added that the acquisition is well timed to 'expand the reach of PRN's evidence-based nutraceuticals through Alphaeon's platform of physician selected services and industry leading marketing campaigns'.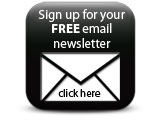 Alphaeon will begin offering the omega-3 products from 1 August.