Aluminum frame dust ignition protection and increased safety motors range extended
ABB has expanded its range of aluminum motors for dust ignition and increased safety protection with frame sizes 160 up to 280
A range of fully certified aluminum motors for dust ignition and increased safety protection is now extended with frame sizes 160 up to 280.
The aluminum range for explosive atmospheres now includes low voltage motors in frame size from 71 up to 280 (0.25 to 79 kW), offering an alternative to the cast iron range in these frame sizes.
The lower weight saves transport costs and uses simpler support structures on site. The motor's smooth surface prevents dust accumulating on the frame, thereby making it easier to clean, resulting in lower costs and improved safety.
Dust risk is sometimes overlooked because grain, sugar, starch, flour, and coffee, for example, are not normally regarded as explosive.
Premises that process or handle these substances, as well as other fine, powdered, combustible materials can greatly increase their safety levels by using dust ignition protection motors rather than standard products.
The products are certified according to the European ATEX directive 2014/34/EU, and the global IECEx system. The certificates include protection types Ex tb for zone 21 installations where combustible dust is likely to occur, and Ex tc for zone 22 installations where combustible dust only occurs in abnormal conditions.
The dust groups covered are IIIC for conductive dust, and IIIB for non-conductive dust also covering IIIA for combustible filings.
For locations having a potential risk of gas, the Ex ec protection suitable for zone 2 installations is available. Ex ec is the new increased safety protection concept introduced by the latest revision of IEC/EN 60079-7, replacing non-sparking (Ex nA) protection for electric motors.
Third party certificates from an official certification body are available for all categories, also for those where it's not required by the ATEX directive.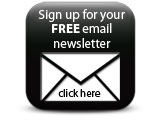 The certificates include the possibility to operate the motors with a frequency converter for maximised energy savings and speed control.
Companies