Animal study confirms that Pterostilbene can help reduce body fat and obesity
Could also reduce the risk of developing other diseases such as obesity
A study led by Saioa Gomez-Zorita published in the Journal of Agricultural and Food Chemistry has demonstrated the weight loss effects of pterostilbene in rats fed an obesogenic diet.
The recent study confirms the results of a 2012 human clinical trial on the effect of pterostilbene on weight loss conducted by ChromaDex, a natural products company based in Irvine, California in the US, which manufactures the pterostilbene ingredient, pTeroPure.
The newly published study, conducted by the University of Basque Country's (UDV/EHU) nutrition and obesity group in collaboration with the United States Department of Agriculture (USDA), observed in animal models that the administration of pterostilbene reduces the build-up of body fat, which could reduce the risk of developing other diseases such as diabetes.
USDA research chemist Agnes Rimando, who collaborated on the Gomez-Zorita study, is one of the inventors of the USDA pterostilbene patents licensed by ChromaDex.
The new data from the animal study are consistent with results achieved by ChromaDex in the Phase II/III clinical study of its pTeroPure pterostilbene. This study demonstrated that participants taking pTeroPure at 100mg per day lost 3.04lb at confidence interval of 94.45% (p=0.055). Although statistical significance is based at a 95% confidence interval, the data trended toward significance, the company said.
The study also showed statistically significant results for pterostilbene's ability to lower blood pressure without any serious adverse side effects.
Frank Jaksch, co-Founder and CEO of ChromaDex said the Gomze-Zorita study further confirms that there is a connection between pterostilbene and weight loss.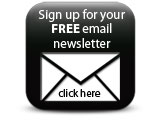 'With regard to the pterostilbene human study that we conducted in 2012, we were surprised with the significant trend in weight loss, considering it was only an eight-week study. Given the challenges of finding effective, science-backed weight loss ingredients, our pTeroPure pterostilbene provides the market with a solution.'
Companies