Anonymous partner funds fermented CBD project
Amyris have signed a $255 million deal to develop and produce sustainable fermentation-based cannabinoids
Amyris has signed a binding term sheet for a planned sustainably-produced fermented cannabinoid (CBD) project. The partnership will aim to develop, licence and commercialise the resulting products. The other partner has chosen to remain confidential.
The US company that develops and produces sustainable ingredients will be given the task of producing and scaling up CBD products derived from fermentation. The anonymous partner will provide the funding and in return receive a licence to commercialise subsequent products.
Amyris will be given around US$255 million to fund the project. This payment will be split between an upfront payment and milestone-dependant instalments over the next 12-36 months. Amyris will also be entitled to ongoing royalty payments should the commercialisation of the products be successful.
Amyris expects the benefits of fermentation-based CBD to include:
Consistent purity and dosage depending on formulation due to highly controlled fermentation-based production without the variability resulting from plant-based ingredients.
Fermentation high purity, which should support lower regulatory risk.
Significantly reduced cost over traditional production methods.
Improved yield of economically difficult-to-source compounds with sufficient purity and efficacy.
100% free from pesticides, as ingredients are not farm or grow operation sourced.
Sustainably-sourced products derived from rainfall-hydrated, natural sugarcane feedstock that results in less water and land usage relative to growing cannabinoids.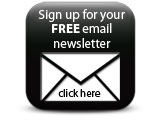 John Melo, Amyris President and CEO, said: "We are pleased to have been recognised by a well-capitalised partner as the company best suited to leverage fermentation-based technology in the production of the best quality and lowest cost sustainably-produced cannabinoids."
Companies