Anritsu detects success with the launch of the M5 metal detector
Anritsu Infivis Ltd has unveiled its latest cutting-edge food safety solution for detecting metal contaminants that will help manufacturers ensure the integrity of a wide range of fresh and processed products
Award-winning Anritsu's new dual wave M5 metal detector is among the most advanced food safety equipment of its type in the world, boasting a plethora of new features designed to simplify operation and minimise false rejects through improved troubleshooting and help screens.
The ultra-sensitive M5 Series from Anritsu, available in several models for different product sizes, incorporates a precision-engineered head design for improved stability that eliminates errors caused by external sources, such as floor vibration or electronic 'noise' from machinery located in close proximity.
Anrtisu's patented dual-frequency detection system offers maximum sensitivity for both ferrous and non-ferrous metals in products as well as increased temperature stability and improved self-diagnostic abilities, while the M5's hygienic sleek design and open frame construction prevents build-up of dirt and dust, facilitating fast and easy cleaning and sanitation.
Ideal for the food and pharmaceutical industries, the M5 can detect the smallest piece of metal and stainless steel fragment in a huge variety of food from pasta, cookies and chocolate to finished ready meals, poultry, fish, beef and pork products.
Protecting consumers from contaminants in the food chain is paramount for both the retailer and supplier alike – finding the smallest sliver of metal in any food product can be seriously damaging both financially and to a company's reputation.
Eddie Daniels, Anritsu's UK Sales Manager, said: "The new M5 Metal Detector is extremely versatile and cost-effective technology, which has been developed to offer exceptionally accurate and consistent detection of the smallest metal fragments in any food or pharmaceutical products, as well as minimising false rejection rates."
Anritsu is offering trials of this exceptionally robust and affordable detection technology either on site or at the company's testing facility in Luton. Service contracts are also available for the new and existing machines, which give the benefit of planned maintenance and faster repair.
There are financial benefits of the new equipment too as it reduces the lifetime cost of ownership by more than 20% compared with other systems, thanks to Anritsu's Advanced Long Life Technology, which incorporates low power design and longer equipment life.
Metal detectors and X-ray inspection systems supplied by Anritsu are renowned for satisfying every regulatory safety standard around the world. The M5 can detect down to 0.4mm diameter ferrous, non-ferrous and stainless steel sphere at production line speeds. Its ability to detect metal contaminants with high accuracy, sensitivity and repeatability is unmatched in the industry.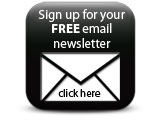 Anritsu designs and develops all its products in-house to support every solution with 100% confidence. Its food safety solutions have earned global recognition for their outstanding performance, capability and credibility.