Archer Daniels Midland plans soy protein complex in Brazil
Plans announced to construct a soy protein production complex in Campo Grande, Mato Grosso do Sul, Brazil, representing an investment of approximately US$250 million.
Image from ADMs website
Archer Daniels Midland Company (NYSE: ADM) announced the plans on 12th March 2014. The complex, which will be located next to ADM's existing soybean processing facility in Campo Grande, will manufacture a range of functional protein concentrates and isolates to complement ADM's current North American production. These ingredients will be marketed by ADM's Foods and Wellness group
"We are making this investment to support our customers as they meet increasing consumer demand for protein," said Matt Jansen, ADM senior vice president and president, Oilseeds. "This complex will allow us to produce these functional ingredients locally, allowing us to serve more efficiently the growing needs of our food and beverage customers throughout South America."
"For the people of Campo Grande and for farmers in Mato Grosso do Sul, I see this as a great opportunity," said Valmor Schaffer, president, ADM South America. "This investment adds a new dimension to our value proposition in Brazil and provides a good foundation for future growth for our employees, our customers and the Campo Grande community."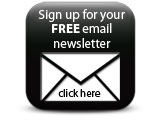 About 80 ADM employees will be based at the new complex once it is complete. Construction is expected to begin in the third quarter.
Companies