Arla Foods Ingredients highlights whey protein's role in Nutrition For Life
Whey protein supplier Arla Foods Ingredients is set to unveil a campaign called Nutrition For Life at this year's FiE Europe (Frankfurt, Germany, 28-30 November 2017)
Exhibiting on stand 08.0C41, Arla Foods Ingredients will showcase how whey protein delivers important health benefits to people at all stages of life, from babies and toddlers, through to seniors.
The new campaign places a particular focus on applications in paediatrics, health foods and medical nutrition.
Taking centre-stage will be innovative whey-based ingredient solutions created for the complementary feeding and blood sugar control categories.
The new concepts will highlight the potential for developing products that provide excellent taste, convenience and nutrition at different life stages.
Manel Romeu Bellés, Marketing Manager at Arla Foods Ingredients, said: "Whey's unique selling point is that it can be used to create ingredients that support consumer health from infancy to adulthood and right through to retirement and beyond."
Food manufacturers are in the perfect position to harness this strength, and help consumers manage their health with tasty products made with whey-based ingredients that deliver targeted nutritional needs at each life stage.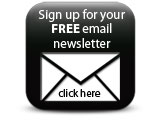 "At FIE 2017, through Nutrition For Life, we will be telling the stories about how this can be done using our portfolio of high quality whey protein ingredients."
Companies