Arla Foods Ingredients predicts healthy snacking revolution
Will show concepts for snacks that are healthy, tasty and easy to consume at HiE
Research shows that as many as 90% of adults snack daily, with the average person consuming 2.2 snacks a day.
Pleasure and convenience are the key drivers to purchase – but the winners in the snacking category, says Arla Foods Ingredients, will be products that combine these two essential attributes with positive health credentials such as those offered by dairy proteins.
To meet these market opportunities, Arla Foods Ingredients has created a package of three healthy snacking concepts incorporating high quality dairy proteins. The concepts offer food and beverage companies a way into the snacks category with added-value products that consumers will want to buy time and time again. They will be showcased on Stand E5 at Health Ingredients Europe, which takes place in Amsterdam from 2-4 December.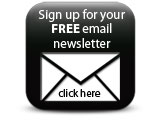 The three new healthy snacking concepts include a high protein smoothie – made with Lacprodan Smooth80, a whey protein that boosts protein levels in smoothies to 6% without having a negative impact on taste and texture; a 100% whey-based drink – incorporating Lacprodan DI-7017, a milk or water-based drink that contains high levels of a whey protein concentrate that is highly soluble and digestible; and a protein bar – formulated with Nutrilac PB-8420, a natural milk protein which offers a long shelf life and retains its pleasant soft texture for more than a year.
Companies