Artesa chickpea flour and chickpea protein on display at Expo West 2019
Artesa chickpea flour and Artesa chickpea protein are two new ingredients that can form the basis of plant-based foods, beverages and supplements.
Artesa chickpea flour is an easy to formulate approach to creating gluten-free products with improved taste, texture and finished product quality, while the chickpea protein can deliver high levels of protein with easier, faster processing, leaner, cleaner labels and creativity.
Both the protein and flour offer higher protein loading with fewer production problems and less waste.
At this year's Natural Products Expo West, taking place from 5-9 March in Anaheim, CA, PLT Health Solutions will be sampling food & beverage concepts on Artesa Chickpea Protein and Artesa Chickpea Flour.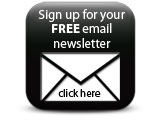 Manufacturers looking to upgrade gluten-free and plant-based products can visit PLT at Expo West Booth #3775
Featured Companies