Ashwagandha decreases osteoarthritic joint pain
Ingredients | Bones and Joints | Research
Osteoarthritis (OA) creates joint pain and discomfort, predominantly in the knees and hips
The most common medications used to treat OA are non-steroidal anti-inflammatory drugs (NSAIDS), which increase the risk for gastrointestinal distress.
Withania somnifera (ashwagandha) is a botanical medicine that has been traditionally used in Ayurvedic medicine for symptoms of joint pain.
A previous randomised controlled trial evaluated the efficacy of W. somnifera in combination with other nutraceuticals for OA and reported significant improvements.
The current study, published by Ramakanth and colleagues in the Journal of Ayurvedic and Integrative Medicine, evaluated the efficacy of a standardised extract of W. somnifera in patients with knee pain.
This randomised, double-blind, placebo-controlled trial included 60 patients with knee pain who were randomised to take W. somnifera at a dosage of 500mg per day, 250mg per day or a placebo for 12 weeks.
W. somnifera capsules contained standardised aqueous extract of roots and leaves (Sensoril).
All patients discontinued analgesic therapy 7-10 days before the start of the study, and symptoms were evaluated at baseline, 4, 8 and 12 weeks.
The primary outcome measure was percent change in the Modified Western Ontario and McMaster University Osteoarthritis index (mWOMAC) after 12 weeks.
Baseline mWOMAC scores were comparable between groups. The absolute change in mWOMAC score after 12 weeks was 15.45 for the high-dose group, 6.5 for the low-dose group and 2.15 for the placebo.
At 12 weeks, mWOMAC scores were significantly reduced in both interventions groups when compared with baseline and when compared with placebo.
In addition, the high-dose group had significantly greater improvements than the low-dose group. Subjects taking the higher dosage of W. somnifera improved most rapidly, with significant changes detected as early as 4 weeks.
W. somnifera has demonstrated anti-inflammatory, analgesic, and chondroprotective properties in experimental studies.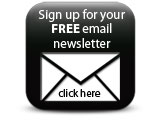 It blocks the cyclo-oxygenase (COX) pathway and has analgesic effects. The results of this clinical trial suggest that W. somnifera at a dosage of 500mg per day is well tolerated and may offer an effective alternative to NSAIDs for patients with joint pain.
Companies