Ashwagandha improves subclinical hypothyroidism
Withania somnifera (ashwagandha) is an adaptogenic herb with a tradition of use in Ayurvedic medicine
Ashwagandha acts to normalise the hypothalamic-pituitary-adrenal axis and has antioxidant, anti-inflammatory and immune-modulating effects.
One human clinical trial in patients with bipolar disorder showed that ashwagandha improved thyroid indices as a secondary outcome.
To further evaluate the effect of ashwagandha on thyroid function, researchers Sharma et al. conducted a small clinical trial in patients in India with subclinical hypothyroidism.
The study was an 8-week, randomised, double-blind, placebo-controlled trial.
A total of 50 subjects (aged 18-50 years) with TSH levels of 4.5–10 mIU/L and serum levels of T3 and T4 in the normal range were randomised to ashwagandha (300 mg twice a day) or a placebo.
The aswhagandha was a 100% aqueous extract, containing 5% withanolides (provided by Ixoreal Biomed, Los Angeles, CA, USA).
In the treatment group, serum TSH levels fell by 12.5% at 4 weeks and 17.4% at 8 weeks; serum T4 levels increased by 9.3% at 4 weeks and 19.6% at 8 weeks; and serum T3 levels increased by 18.6% at 4 weeks and 41.5% at 8 weeks.
In the placebo group, TSH and T4 levels did not change, and serum T3 decreased with time. The changes observed in the treatment group in TSH, T4, and T3 were all statistically significant in relation to baseline as well as in relation to placebo.
One subject in the treatment group and 3 subjects in the placebo group reported mild adverse effects, such as fever, asthenia, cough or headache.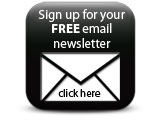 No significant adverse events were reported. The results of this study suggest that ashwagandha may be a safe and effective treatment in patients with subclinical hypothyroidism.
Companies