Asia-Pacific and Latin America to drive growth in global nutraceuticals market, says new report
Ken Research expects market to increase to US$424bn by 2017
Indian market research company Ken Research expects the global nutraceuticals industry to reach US$424bn by 2017, driven by ageing populations and robust over-the-counter sales in different countries worldwide.
The report, Global Nutraceuticals Industry Analysis till 2017 – Emerging Markets in Asia-Pacific and Latin America to Drive Growth, provides a comprehensive analysis of the various aspects of the industry in major regions such as Asia-Pacific, North America, Latin America and Europe, along with leading geographic markets including the US, Japan, China, South Korea, Australia, India, Mexico, Brazil, Canada, the UK, Germany, France and Italy.
Latin America is expected to post the highest growth between 2012–2017, with a CAGR of 12.5%. This rise will mainly be due to increasing demand from Mexico and Brazil, which currently rank among the largest producers of functional food and beverages.
As expected, North America and Europe are the mature markets for nutraceuticals. The US is the most active market, while the UK, Germany, France and Italy are market leaders in Europe.
Ken Research segments the nutraceuticals markets in various countries by types of products, such as functional food & beverage and dietary supplements (vitamins, minerals), sports supplements, herbal supplements, ingredients and others.
While growth is mainly a result of ageing populations worldwide and growing awareness of health and well-being, increased use of the Internet across developed and developing countries has provided an impetus to the global nutraceuticals industry, the report says. As a result, there has been an increasing shift towards healthy food and beverages.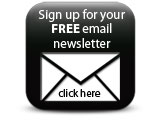 Going forward, the report says increased industry regulation will have a major impact on the nutraceuticals market, encouraged by growing concerns over product safety.