Asian demand drives Greenwheat Freekeh sales
Promotion on Korean television and a partnership with a company in Singapore is helping Australian super grain producer reach new markets
Freekeh is a rich source of zinc, iron, calcium and potassium and is very low on the Glycemic Index
Australian company Greenwheat Freekeh, the the world's leading producer of the ancient superfood freekeh, has begun shipping product to Japan and Korea this year, in addition to its existing export markets, which include the US, Canada, UK, Netherlands, Spain, South Africa and Brazil.
Freekeh, a process of heating immature green grain to halt maturation without cooking it, was developed in the Middle East in about 2300BC. The company has been producing it commercially in South Australia since 1997. But it is the processing technique invented by Greenwheat Freekeh's managing director Tony Lutfi that has allowed its production to grow to more than 500 tonnes a year, and the company now plans to expand production at its plant north of Adelaide to 3000 tonnes a year by 2018.
Lutfi said Korea had come out of the blue earlier this year following a meeting with a Korean businessman in May. Promotion of Freekeh on the Korean Food Channel had led to 168,000 orders. 'The Korean market is incredible, it is doing things for us that we never would have imagined,' said Lutfi.
Greenwheat Freekeh has also formed a partnership with a company in Singapore to produce a rice and freekeh blend, which will be launched in the coming weeks and will go into all of the Asian markets, including Korea and China, Lutfi said.
As well as expanding production in South Australia, he said the company was looking to license its technology in a joint venture arrangement, particularly in the northern hemisphere so that the seasonal production could continue year round.
Freekeh is cooked and served in a similar fashion to rice and can also be used in salads, breakfast cereals, soups, breads and cakes.
Greenwheat Freekeh has begun shipping product to Japan and Korea this year
Lutfi said demand for his freekeh products continued to grow both globally and in Australia. 'In 2011 the Australian market accounted for less than 1% of our sales. In 2015 it accounted for 50% of sales,' he said. According to US website Health Status, freekeh has four times more fibre than brown rice, provides more protein than almost any other grain and is excellent for digestion because it is rich in prebiotics and probiotics. It is also a rich source of zinc, iron, calcium and potassium and is very low on the Glycemic Index, which means that it might decrease the risk of heart disease and diabetes.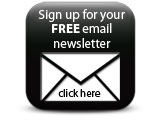 'It's the number one super grain in the world today,' Lutfi said.
Companies