AstaPure takes centre stage at SupplySide West
Astaxanthin is a powerful antioxidant that delivers proven benefits in dietary supplements, cosmeceuticals and functional food and drink products across several categories
Algatechnologies will showcase AstaPure natural astaxanthin on stand NN172 during the forthcoming SupplySide West (Las Vegas, 6-7 October 2016).
Visitors to the expo will have the opportunity to find out more about how AstaPure astaxanthin is produced and how it can help them develop safe and effective nutrition products with a strong sustainability proposition and complete traceability.
Astaxanthin is a powerful antioxidant that delivers proven benefits in dietary supplements, cosmeceuticals and functional food and drink products across several categories, including sports nutrition, skin health, eye health, cardiovascular health and general well-being.
AstaPure is a high quality and versatile astaxanthin ingredient available in multiple formats for use in a wide range of applications. Algatechnologies uses only supercritical CO2 technology, which obtains astaxanthin in an oleoresin form that leaves no solvent residues. It is Non-GMO Project Verified and certified as GMP, HACCP, ISO, Halal and Kosher.
Algatechnologies offers AstaPure oleoresins in concentrations of 5%, 10% and 20%. These are ideal for use in easy-to-swallow softgel capsules and topical cosmetics (oil in water). AstaPure can also be supplied in the form of 3% whole-algae powder, or free-flowing highly stable beadlets with 2.5% axtaxanthin for use in hard-shell capsules and tablets.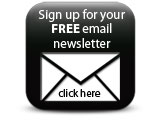 Algatechnologies produces astaxanthin from the microalgae strain Haematococcus pluvialis. Based in Israel's Arava desert, Algatechnologies' state-of-art 'green' production facility harnesses solar power to cultivate the microalgae in an enclosed system of photobioreactors, ensuring maximum energy efficiency at all times. The microalgae are grown in fresh water sourced from a local borehole, 80% of which is purified and recycled for reuse.
Companies