Awards finalists reflect innovation in sports and performance nutrition
Ingredients | Research | Sports
The Sports and Nutrition Conference brings experts from the industry together to learn about new business models and innovation, and provide a platform to network and develop new business relationships
The finalists have been announced for the first Bridge2Food Sports & Performance Nutrition Awards, which showcase innovation and celebrate the achievements of leading players who drive excellence within this industry.
The finalists are
Best New Category Development – awarded to a company that has created a new category or added new features to an existing product:
FITSHE After Workout Shake from FITSHE
Balls Bars Bites from Food Creation Nation
DNAFit genetic test kit from DNAFit
Best New Sports Nutrition Product – awarded to a disruptive and innovative product
Manuka Sports Bee Fit from Family Foods Ltd
Muscle Food Meat Feast Protein Pizza from Muscle Food
M-NUTRITION Coffee Break from Manninen Nutraceuticals
Most Novel Ingredient – celebrates new ingredients that are truly innovative
WATTS'UP from Bioactor
Wellmune from Kerry (EMEA)
NUTRALYS S85Plus from Roquette
The winners will be announced at the 6th Sports & Performance Nutrition 2016 on 15 June in Amsterdam, the Netherlands. This specialist summit from 14-16 June brings together leading professionals from around the world to share new innovations, insights and developments in the sports nutrition industry.
The expert panel of judges is
Asker Jeukendrup - Director, Mysportscience
Colinda Hoegee - MD, Holland & Barrett Benelux
Robert Walker - Head of Gymrossisten
Pieter- Paul Verheggen - CEO of Motivaction
Claire Nuttall - Founder of The Brand Incubator
Gerard Klein Essink - Director of Bridge2Food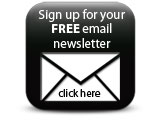 Colinda Hoegee, MD of Holland & Barrett, Benelux, said: 'The finalists truly reflect the innovation that is so exciting in our industry. We are seeing an increase in products targeted at active mainstream consumers and exciting new categories introduced. The judging panel was impressed with the quality of entries received and, despite coming from diverse backgrounds, shared a consensus on the finalists. I am looking forward to attending the conference and learning more about the latest research, innovations and challenges facing the industry.'
Gerard Klein Essink of Bridge2Food said: 'The sports nutrition industry is going through a period of considerable change. Growth opportunities are in performance nutrition for active mainstream consumers. This presents a fascinating challenge and opportunity for the industry and these awards showcase new and innovative products that are meeting these needs.'
Companies