BENEO and blood glucose management
Anke Sentko, Vice President Regulatory Affairs & Nutrition Communication at BENEO, comments on Beating Diabetes World Health Day 2016
This year's Beating Diabetes World Health Day campaign, sponsored by the World Health Organisation, once again brings into focus the importance of maintaining a normal body weight, having a healthy diet and regular exercise to counteract diabetes.
With prevention the number one goal of the Beating Diabetes campaign, it reminds us yet again, that we as ingredients producers and food and beverage manufacturers have a vital part to play in the world's health mix, notes Anke Sentko, Vice President Regulatory Affairs & Nutrition Communication at BENEO.
Blood glucose management is a key element in the promotion of long-term health and research has shown that it is never too early to start. Leading scientists agree that there is convincing evidence that eating in a way that keeps blood glucose low, while still having a carbohydrate rich diet, reduces the risk of type II diabetes, as well as obesity.
It also helps to control blood glucose in people with diabetes. So, a better identification of low glycaemic product choices is necessary for food manufacturers, retailers and consumers.
We as an industry have a duty to support consumers in a better choice of low glycaemic food and drink options, through the use of ingredients that support a lower blood glucose response. BENEO's chicory root fibres inulin and oligofructose, slow release carbohydrate isomaltulose (Palatinose) and sugar replacer isomalt, lower blood glucose response and have approved health claims in the EU related to this effect.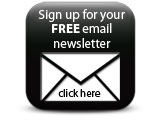 If we are going to make long-term health part of our priority as an industry, then using ingredients such as these within the product mix will become increasingly important in 2016 and beyond.
Companies