BENEO comment on the threat of daily snacking
World Oral Health Day, organised by FDI World Dental Federation, is encouraging people to "be confident through life" via good oral hygiene habits
As well as regular tooth brushing and dental visits, the day encourages people to avoid risk factors such as unhealthy diets – especially those rich in sugar and in fermentable carbohydrates.
The rise of food-on-the-go consumption and our snacking society makes sugar avoidance difficult. With increasing snacking occasions throughout the day, there is even less time for tooth enamel remineralisation, leading to more frequent acid attacks and potential dental cavities with time.
In a survey by the international research agency Insites, 27% of European consumers are concerned about dental health; yet, 49% of those surveyed loved a mid-afternoon snack.
Another survey has shown that 90% of consumers snack multiple times throughout the day.
Our industry has the potential to play an important part in reducing cavities and promoting dental health.
Sugar-free chewing gum, as well as sugar-free hard-boiled candies, have become well-established as between-meal dental care products; yet, a devastating 83% of the retail volume of hard candy sold in Europe still contains sugar.
It is easy to create sugar-free snacks that do not promote tooth decay and yet do not sacrifice on taste.
BENEO's sugar replacer isomalt is a case in point, having received an EU health claim for its toothfriendly characteristics, as well as a US Food and Drug Administration (FDA) approved dental health claim.
Being the only sugar replacer made from sugar beet, it has a natural, mild sugar-like taste.
As bulk sweetener it can replace sugars in a wide range of products and is already the number one sugar replacer in hard candies worldwide.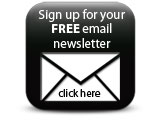 Food-on-the-go consumption is here to stay, so why don't we, as an industry, go to the next level and make even more snacking opportunities toothfriendly?
Companies