BENEO provides localised support with opening of Sao Paulo facility
The variety of advanced equipment in the centre will also give BENEO the ability to cover a wide range of applications, like dairy, bakery and savoury products
BENEO has opened its Regional Application Center in São Paulo, Brazil. The new centre allows BENEO to better support product development in the region and enables the team to provide more localised support, including recipe adaptation, tasting sessions and lab trials for customers.
Juliana Hirata, Managing Director of BENEO Latin America, said: "We are very excited to open our Regional Application Center in São Paulo, as it brings our functional ingredients even closer to the Latin American market."
Latin America is a very versatile region in terms of typical local food and drinks. In order to support consumers in following a healthier diet successfully, food and drink products must have excellent taste to appeal to the local market.
The team. (L-R): Victoria Pagani, Sales Manager; Christoph Boettger, Member of the Executive Board; Eric Neven, Commercial Managing Director BENEO-Orafti; Barbara Pottker, Customer Technical Support Manager; Andy Estal, Director Technical Services BENEO Inc.; Juliana Hirata, Managing Director BENEO LAM; Dominic Speleers, Member of the Executive Board; Jon Peters, President BENEO Inc.
"It is BENEO's aim to offer product solutions for a healthier lifestyle that come with both better nutritional and technical characteristics, as well as great taste and texture. With the new centre facilities, we are now able to react more directly to regional and local application requirements," Hirata added.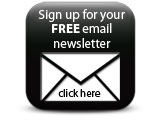 The variety of advanced equipment in the centre will also give BENEO the ability to cover a wide range of applications, like dairy, bakery and savoury products. With the new Latin American Application Center BENEO will be working closely with customers and partners in the food and beverage industry to develop innovative products that are in line with consumer needs.
Companies