BGG announces new name for algae subsidiary and website launch
New website offers excellent features related to AlgaeHealth's flagship product AstaZine Natural Astaxanthin
BGG has announced a new name for its algae subsidiary along with a new, comprehensive website
AstaZine is available in a variety of formats
The subsidiary will be called Algae Health Sciences, Inc., which, moving forward, will be shortened to AlgaeHealth in its logo and for trade relations.
AlgaeHealth's marketing tagline will be 'Improving Health with Algae.'
'We found ourselves in a trademark dispute with another company with a different but similar name and chose to change our name rather than litigate,' said Joe Huff, CEO of AlgaeHealth's North American operation. 'To be honest, this worked out fine as we prefer the AlgaeHealth name. It reflects our company's mission very well: to research, produce and market efficacious ingredients with unsurpassed quality from algae to improve health.'
The new website has some excellent features related to AlgaeHealth's flagship product AstaZine Natural Astaxanthin, including
a list of more than 500 abstracts on astaxanthin separated into health benefit categories
an extensive medical research library on astaxanthin
a list of more than 200 structure/function claims for AstaZine that have been submitted to the US FDA without objection.
'We have the world's first organically certified astaxanthin farm and the world's second largest production capacity for Natural Astaxanthin along with unsurpassed product quality, and we want to have a state-of-the-art website to match,' added Mr Huff.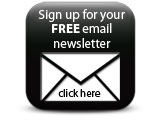 AlgaeHealth produces AstaZine in a variety of forms, including organic 5% powder, 5%, 10% and 20% oleoresin, 2% water soluble powder, 2.0% and 2.5% microencapsulated beadlets.
Companies