BI Nutraceuticals announces key promotion
Randy joined BI in 2012, bringing 25 years of experience in sales and marketing
BI Nutraceuticals has announced the promotion of Randy Kreienbrink to Vice President of Marketing.
Randy joined BI in 2012, bringing 25 years of experience in sales and marketing with various food, flavour and ingredient companies and, during his tenure, has solidly positioned BI for market success today and in the future.
'The marketing organisation under Randy's stewardship has established BI as an industry leader from both a mindshare and marquee perspective, and this promotion is extremely well deserved,' noted President and CEO George Pontiakos.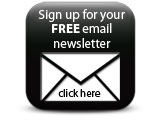 Randy has previously worked for Brenntag Pacific, New Zealand Dairy Board, Ashland Nutritional and Nutrahance Ingredients. He is a professional member of the Institute of Food Technologists, Pacific Technology Exchange and AACC International, and serves as an Editor for the Southern California IFT Newsletter. Randy is a Certified Food Scientist (CFS) from IFT.
Companies