BI Nutraceuticals expands manufacturing operations into Nevada
Company invests in the Silver State
BI Nutraceuticals is expanding its manufacturing operations, including milling, sieving, blending and Protexx HP Green Steam sterilisation, as well as its quality assurance labs, into McCarran (Nevada, USA), just outside Reno.
The company's marketing, accounting and customer service departments will remain in Southern California, relocating to Rancho Dominguez, a mile from the current Long Beach facility. BI's facilities in Islandia (New York) and Boonton (New Jersey) will maintain normal operations.
'BI is experiencing tremendous growth and by expanding our operations into Nevada we are better able to meet this increased demand, as well as better service our customers located on the West Coast,' stated George Pontiakos, President and CEO.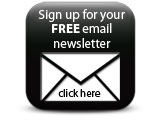 The 140,000 square foot Nevada facility will be operational in January 2016 and will bring 120 new jobs to the Northern Nevada area.
Companies