BI Nutraceuticals to showcase applications for its extensive ingredient line at SSW
BI Nutraceuticals is a global full-service supplier of dietary supplement and functional food ingredients
BI Nutraceuticals (booth 3259) will be sampling products made from a selection of the company's most popular functional ingredient offerings at the SupplySide West 2015 (7-8 October) at Mandalay Bay in Las Vegas, including
Quinoa Crisp Marshmallow Treats: A unique take on a classic snack food featuring quinoa crisps. Quinoa crisps provide all the nutritional value of quinoa, but in an exciting and crunchy format. They are great for sweet and savoury applications and offer a unique protein source coupled with a pleasant texture.
Sweet Black Tea with Guayusa Extract: Guayusa powder extract comes from the leaves of the holly tree, Ilex guayusa, which grows abundantly in Ecuador and contains naturally occurring caffeine. BI's guayusa powder extract is water-soluble and less bitter in flavour compared with most teas, making it the ideal addition to liquids for a clean label, natural source of caffeine.
Tropical Peach Juice with Acerola Extract: A refreshing juice featuring acerola powder extract to provide 100% DV of natural vitamin C. Acerola powder extract is one of BI's most popular ingredients owing to its strong antioxidant properties.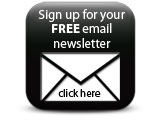 BI conducts extensive species identification and quality testing on every ingredient so manufacturers can be assured that each one meets clean label claims. With more than 400 ingredient offerings – 200 of which are GRAS – BI can help companies to boost the healthful properties of nearly any product.
Companies